Why Choose Us?
5-Star Care From Award-Winning Foot & Ankle Experts
Are you looking for cutting-edge foot and ankle care from an experienced podiatrist? If so, you are in the right place! When selecting a podiatrist, you should look for one who has extensive experience, uses the latest technology, and offers personalized care to their patients. Our podiatrists know what it takes to provide all this and more! We offer top-notch podiatric care delivered with consideration for your health and comfort. Below are just some of the reasons why patients choose The Podiatry Center in Bethesda, Potomac, Chevy Chase, MD, and Springfield, Annandale, and Alexandria, VA.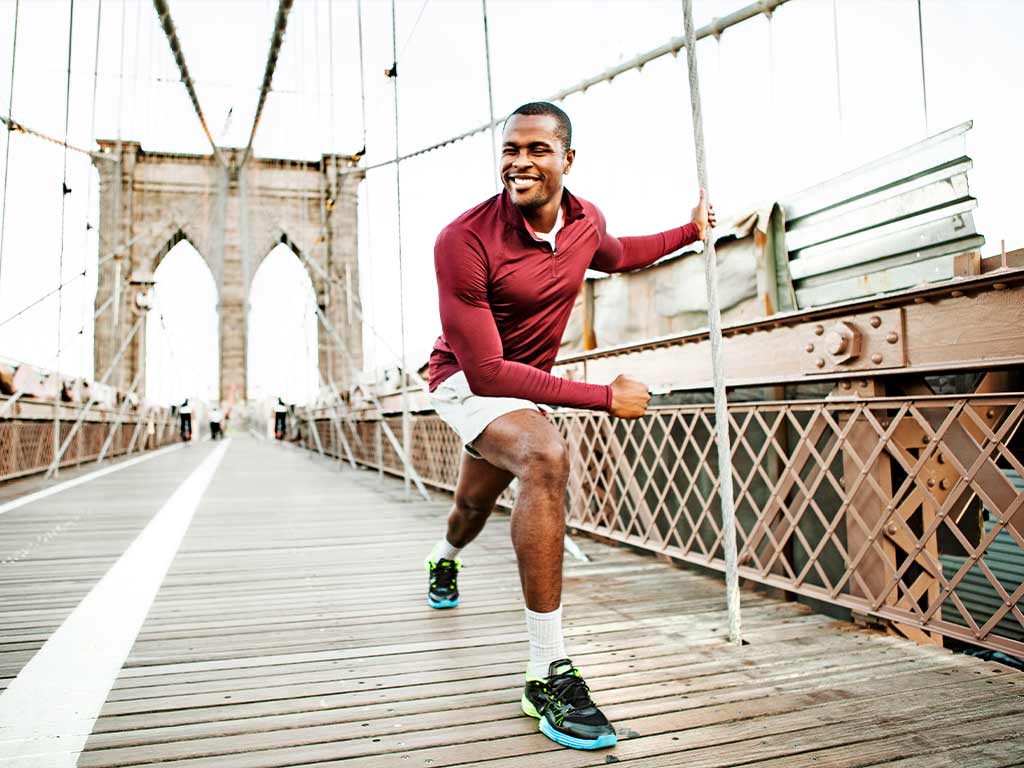 Extensive Experience
Skill improves with practice, so your podiatrist must have seen various cases over a period of years. No matter what your foot or ankle condition may be, extensive experience ensures that your podiatrist has likely seen a similar case and can accurately diagnose and treat you.
The Podiatry Center has helped over 250,000 people since 1980! Dr. Ross is board-certified in foot and ankle surgery and together with Dr. Matthews, our team brings advanced education and years of experience to our patients every day. Our goal is to offer personalized, comprehensive care and provide thorough exams for your best foot health!
Receive your copy of The Plantar Fasciitis Solution at your consultation!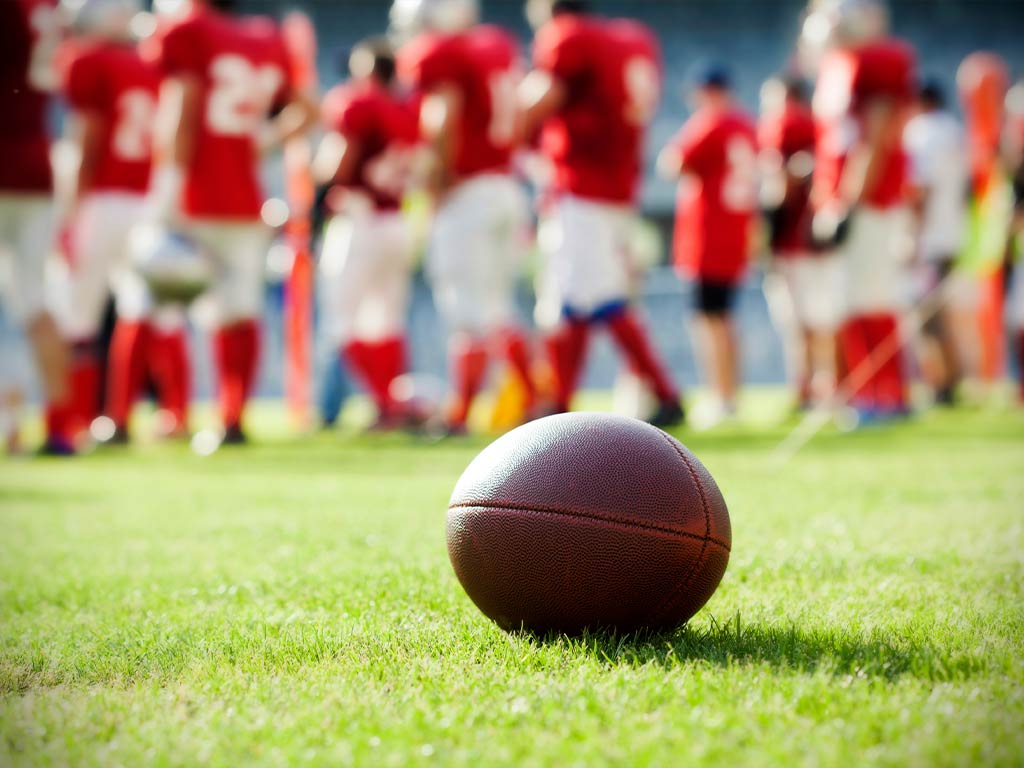 ---
Collaborating Team of Experts
The Podiatry Center has the facilities, specialists, and experience necessary to provide total foot and ankle care with the best results. Since 1980, we have helped over 250,000 patients, worked according to our mission, and helped people have better feet for a better life.
From relieving any pain or discomfort in your feet or ankles to supporting your feet with high-quality orthotics, we have the experience and knowledge to help you improve your life. Our doctors and team are constantly continuing their education and learning the latest, most innovative ways to help you have better healthier feet.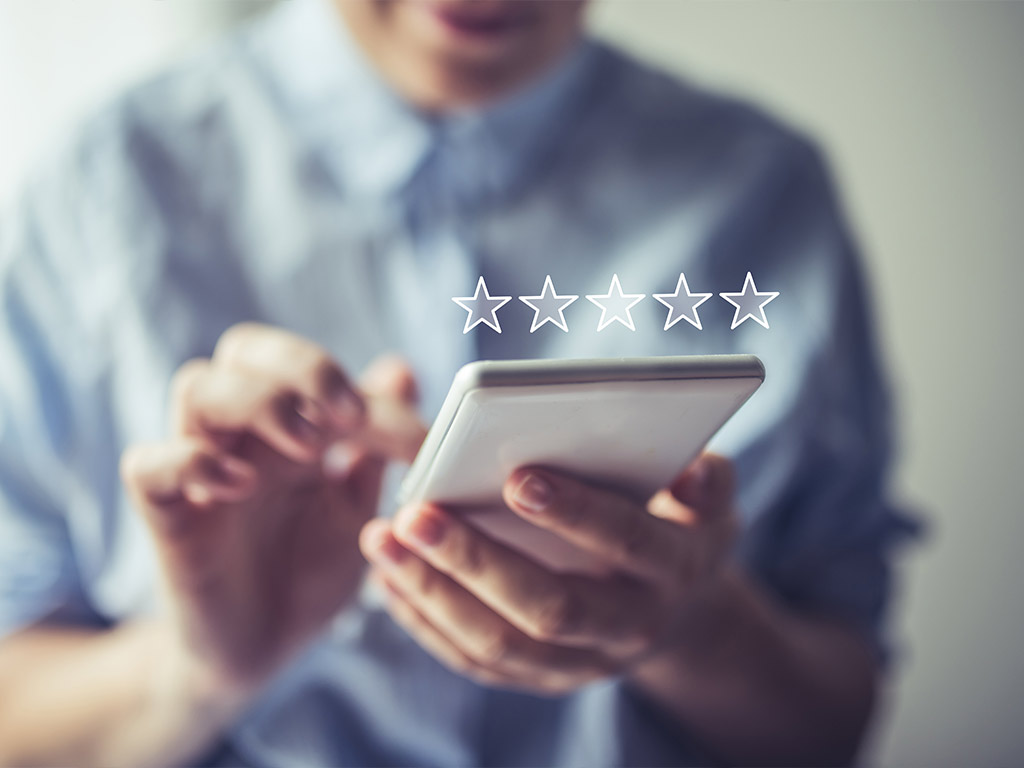 ---
Pain Relief at First Appointment
If you have an urgent foot problem and want to be seen for your consultation as soon as possible, please give our office a call, and we will get you in. We know that many of our first-time patients seek pain relief when they come to us, so we strive to provide pain relief at your first visit.
The Podiatry Center offers convenient appointment times, and same-day treatment starts so you can experience pain relief on your first visit. Once you've had your initial consultation, we will discuss your treatment options and begin treatment that same day if you would like to.
Receive your copy of The Plantar Fasciitis Solution at your consultation!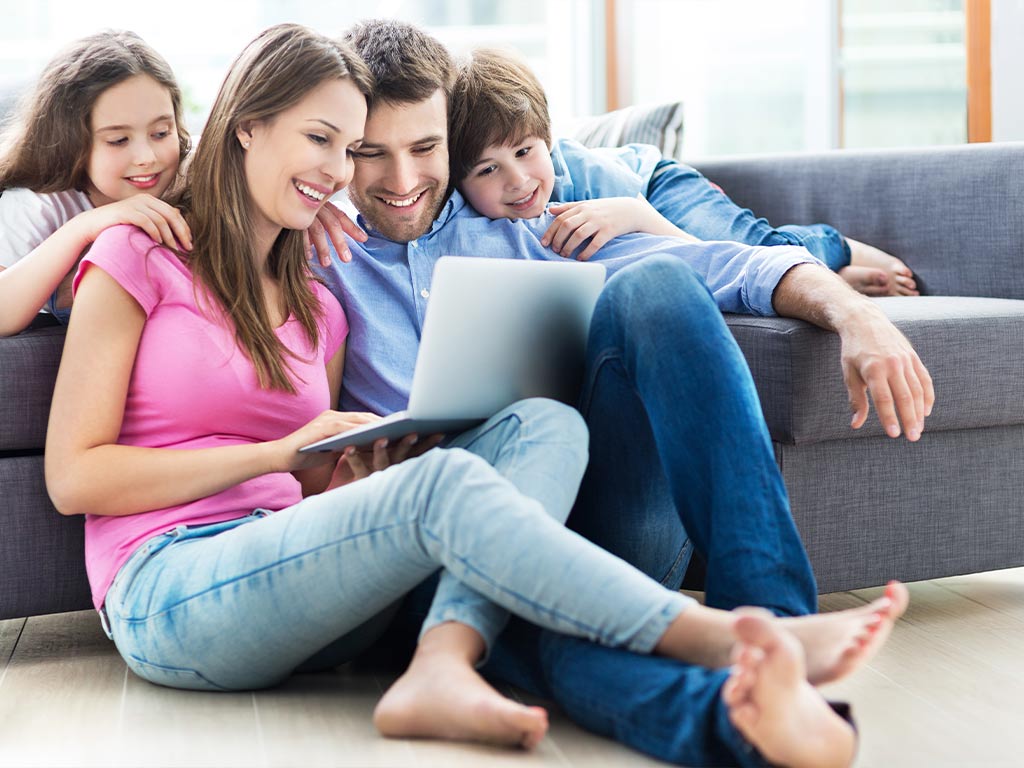 ---
Advanced Technology
We are committed to providing you and your loved ones with the highest possible level of podiatric care — and that includes meeting your foot care needs with cutting-edge technology. To give you a comfortable and enjoyable experience, we are proud to offer state-of-the-art treatment methods and tools.
The Podiatry Center uses many state-of-the-art tools, techniques, equipment, and materials to ensure you receive top-notch care. We have received the necessary training to utilize advanced technology for optimal foot care, including:
Shockwave Therapy - ESWT
MLS Laser Therapy
SWIFT Wart Removal
Ultrasound
Digital X-Rays
---
Comprehensive New Patient Consultation
When you are looking for a new podiatrist, you should always have a consultation to determine your needs and make sure that the office is a good fit. We believe that every patient should be able to get to know their doctor and their processes prior to committing to treatment. That's why we offer our New Patient Consultation to patients who are looking for top-notch foot care. This assessment includes:
Discuss Your Goals
Complete Exam & Diagnosis
Discuss Your Options
During your consultation, we take the time to explore your specific needs and answer all your questions. Our consultative approach provides you with a comprehensive, truthful treatment plan that you can proceed with once you are completely comfortable and ready.
Receive your copy of The Plantar Fasciitis Solution at your consultation!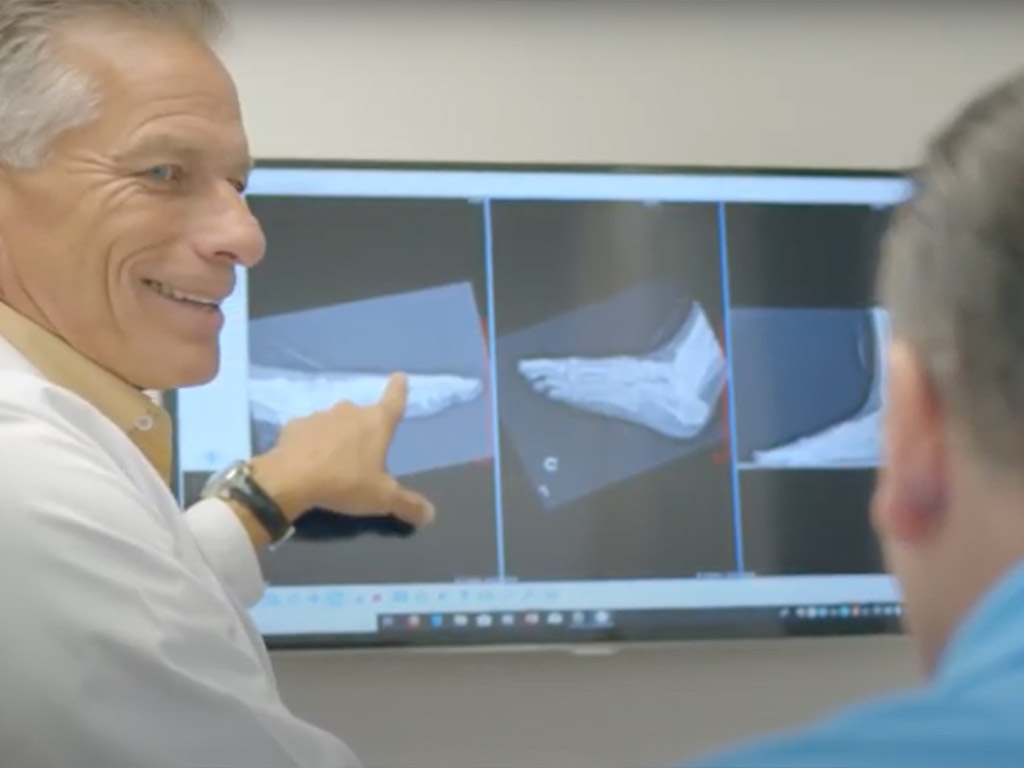 ---
$25 Savings Certificate for New Consults
To make sure that your new podiatrist is a good fit, you should always have a new patient assessment to see if the office meets your needs. Every patient should get to know their doctor and the office procedures prior to starting treatment. That's why we offer our New Patient Consultation to patients who are looking for 5-star-rated foot care. Additionally, we proudly offer a $25 savings certificate to all new patients that goes toward your initial consultation.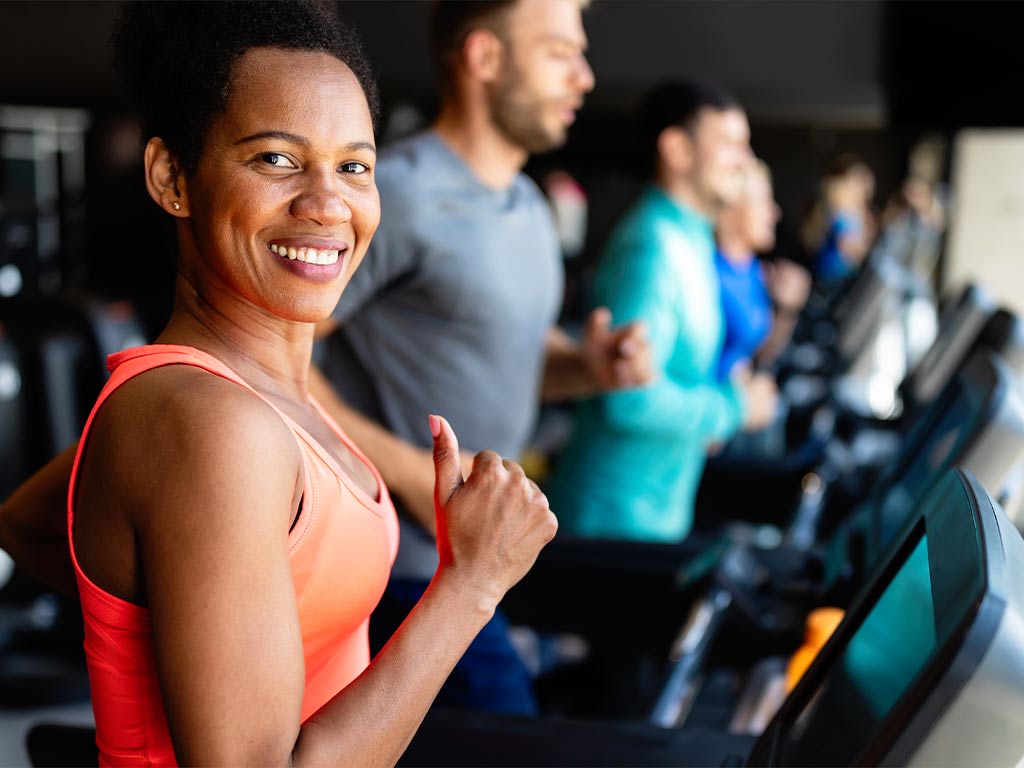 ---
Start Treatment at Consultation
Our team always strives to address your podiatry needs in the most time-efficient way possible. That includes offering you the option to begin treatment on the same day as your initial consultation. After our doctor has reviewed your treatment options with you, you can get started on the road to a pain-free lifestyle that same day. This is just another way that we work to make your podiatric care easy for you. Let us know if you want to further review your particular needs and treatment options with our podiatrist.
Receive your copy of The Plantar Fasciitis Solution at your consultation!
---
Satisfaction Guarantee
At The Podiatry Center, our mission is to provide you with the best foot and ankle treatment available, and we proudly stand behind our work. Your satisfaction is our priority, which is why we have a 100% Satisfaction Guarantee on orthotics received from our offices. Your health and well-being are important to us, and if nothing else, our guarantee ensures that you feel comfortable and at ease.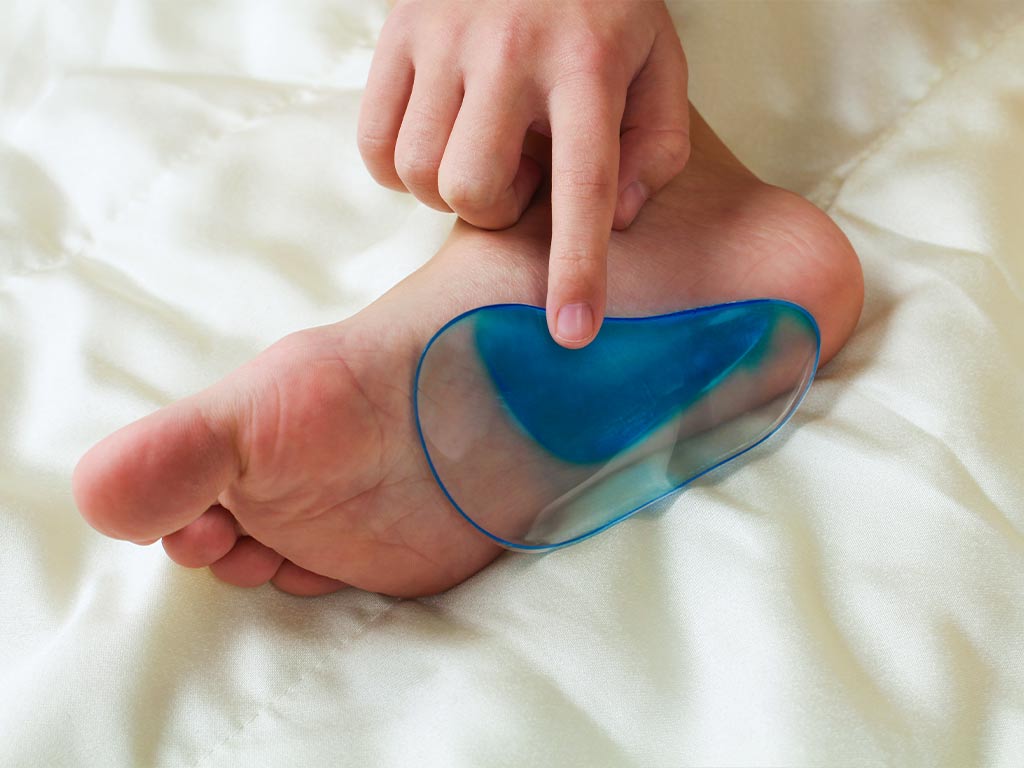 ---
Award-Winning Treatment
At The Podiatry Center, we take our responsibility to you and your foot and ankle health seriously. We work diligently to stay on top of current trends and new innovations in podiatric medicine. We also strive to maintain a relaxing and welcoming atmosphere in our podiatry office. Our core purpose is to ensure your comfort and happiness from the moment you walk through our doors.
We are proud to announce that our efforts to provide the best podiatry care possible have been recognized and we were voted the Best of Bethesda Podiatrists by Bethesda Magazine in 2013, 2016, 2017, 2018, and 2019! Contact us today to see how our award-winning care can help you!
Receive your copy of The Plantar Fasciitis Solution at your consultation!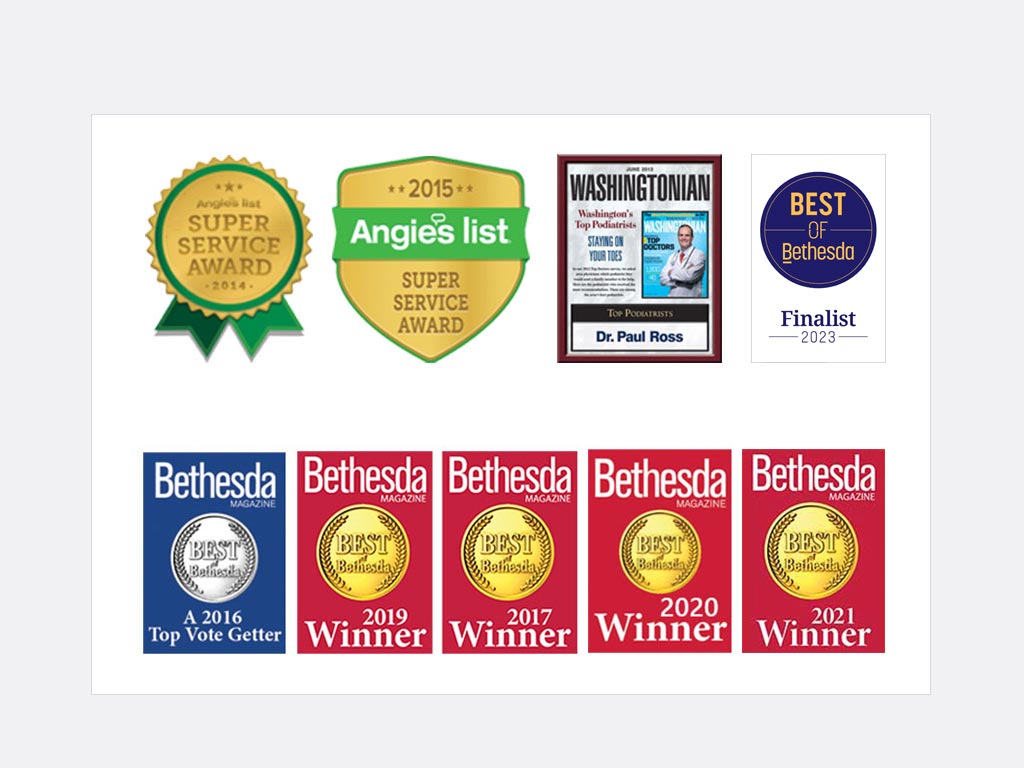 ---
Treating Former NFL MVP
When seeking podiatric treatment, you'll want to go to top-rated, highly trained, and experienced doctors — especially if they've treated professionals who directly rely on their feet and ankles more than anyone else, like professional athletes, runners, or trainers.
At The Podiatry Center, we work hard to earn our patients' trust in our services. We've treated professional athletes including former NFL MVP kicker, Mark Mosely, who played for the Washington Football Team. He trusted us to keep his feet healthy for his career, and we can provide you with that same top-notch service.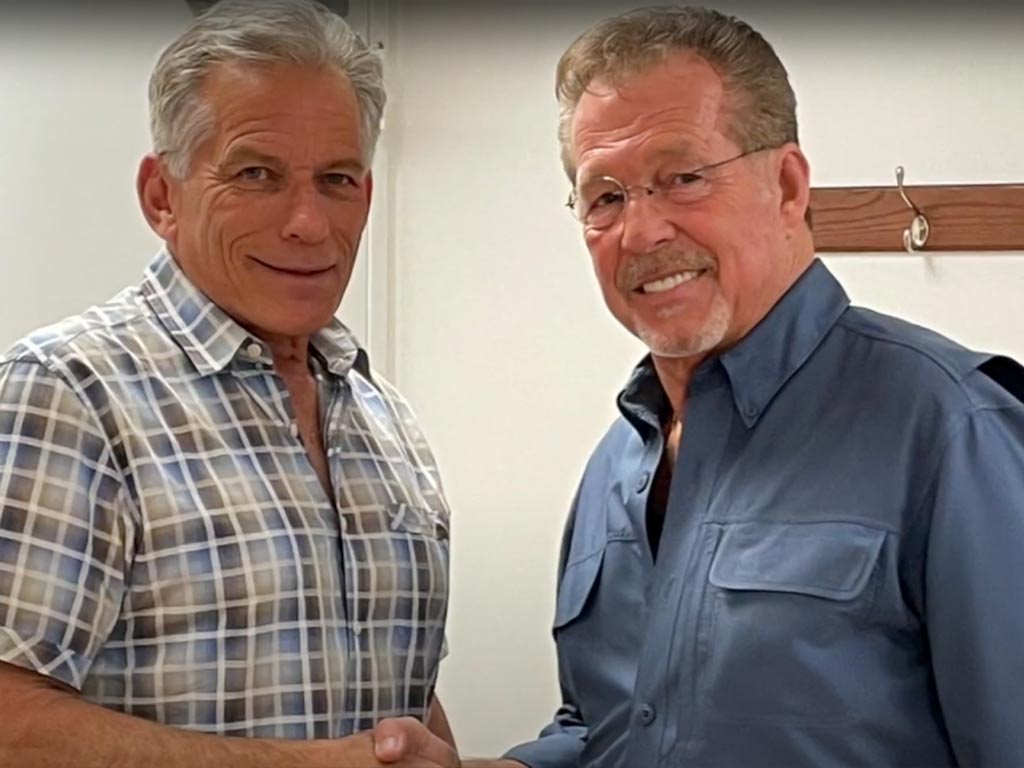 ---
Multilingual
Discussing health concerns can be stressful if you or your loved one doesn't speak English as your first language. In some cases, it can even lead to poor treatment due to miscommunications. At The Podiatry Center, we understand the importance of being able to communicate effectively with our patients for the best possible care. We are a multilingual practice with English, Spanish, and Tagalog services available. This is just another step we take to go above and beyond for our community!
Receive your copy of The Plantar Fasciitis Solution at your consultation!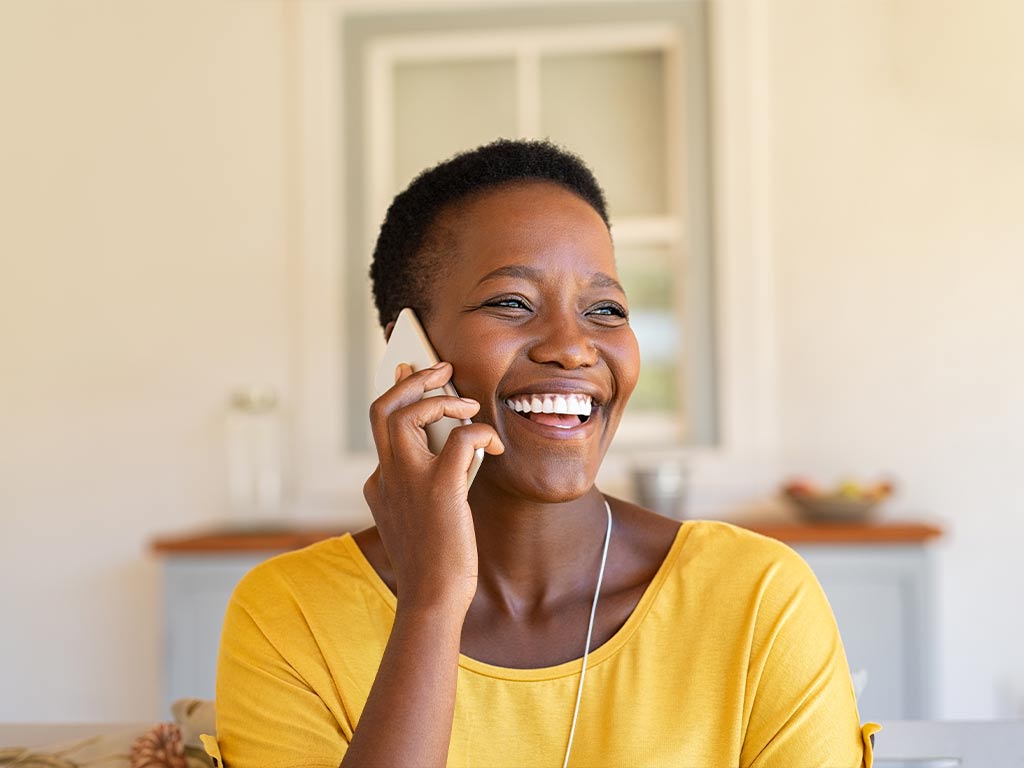 ---
106.1 FM Radio Show
When you're looking for a podiatrist, it's helpful to find one who is not only educated and experienced but also recognized as an industry leader. Our board-certified podiatrist, Dr. Paul Ross, is a go-to source for high-quality podiatry care and expertise. He has a radio show where he discusses various foot problems and solutions on The Sports King Show on Sports 106.1 FM, CBS Sports Radio. Tune in and listen to The Ross Rules of Footcare to hear from our expert!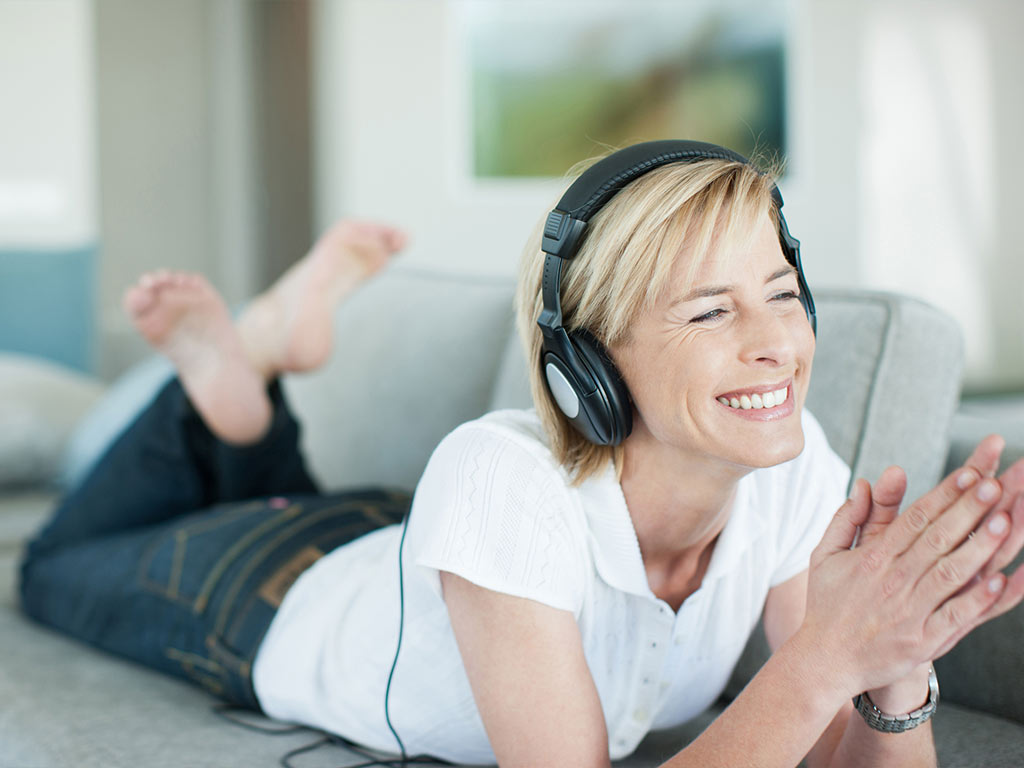 ---
Your Time Is Respected
We understand that it can be challenging for many patients to schedule and keep their doctor's appointments due to work, school, and extracurricular activities. Our team at The Podiatry Center values your time and knows that you have other responsibilities in your life. That's why we do our best to keep our schedule running smoothly so you experience virtually no wait times when you visit our office.
Not only will you not have to wait, but we also never rush you during your appointment. There is always plenty of time built into every appointment to get all of your questions answered and all of your podiatry needs to be met.
Receive your copy of The Plantar Fasciitis Solution at your consultation!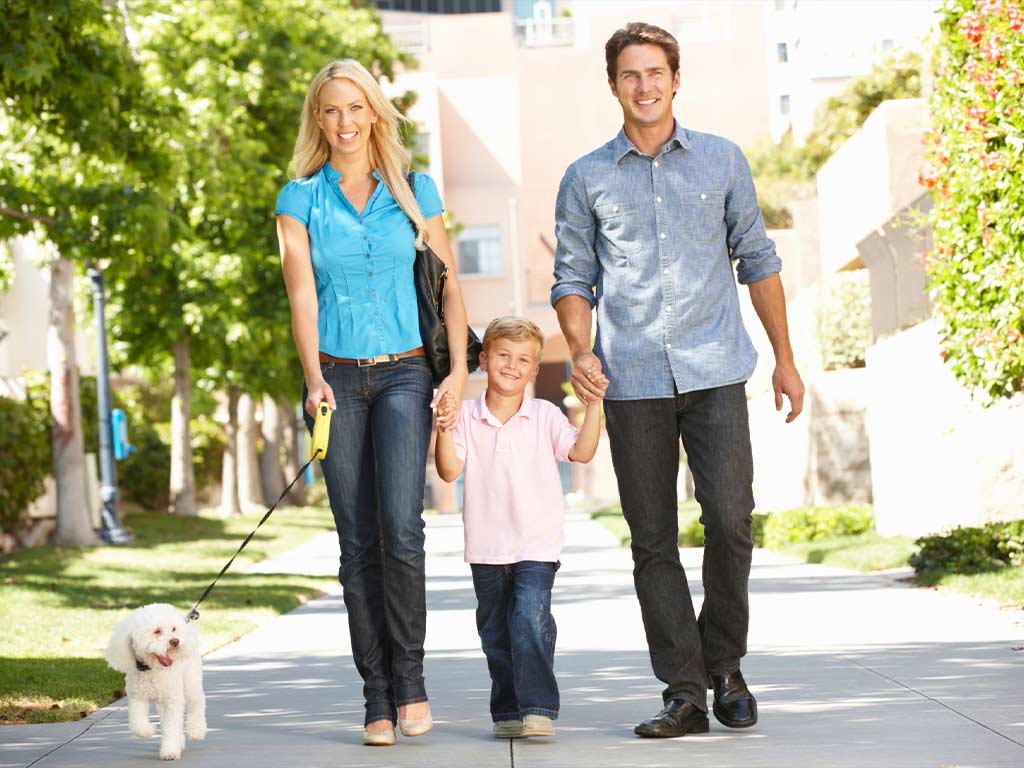 ---
Making the Insurance Process Easy
At The Podiatry Center, our goal is to be as accessible as possible to our patients. For this reason, we participate with most insurance plans to help you get the foot and ankle treatment you need!
If you are unsure of what your insurance covers, we can help you. Our team will communicate with your insurance provider and get answers to your questions regarding your coverage. Please contact us to learn more about our accepted insurance plans today.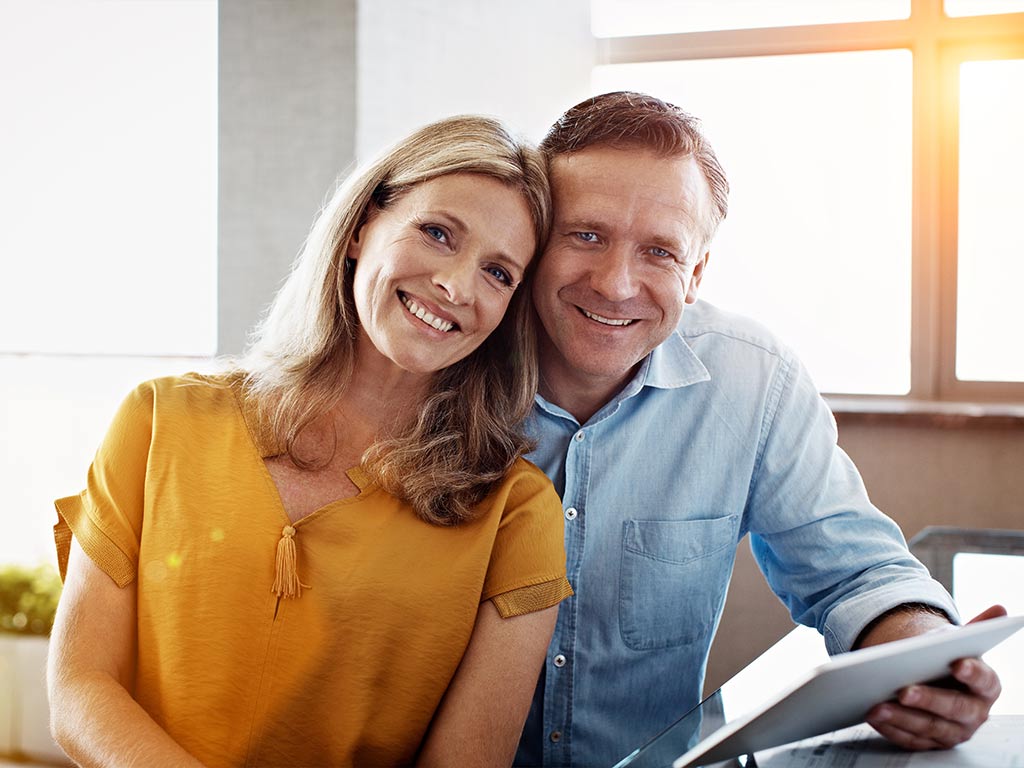 ---
Flexible Payment Options
Our team offers various payment options, so you don't have to sacrifice expert care for affordable treatment. Your podiatric health should never be put on hold due to cost.
The Podiatry Center believes that everyone should be able to achieve optimal foot health. We offer flexible payment options to ensure that every patient has access to top-notch care. This way, you can focus on healing your feet and getting back to a mobile life!
Receive your copy of The Plantar Fasciitis Solution at your consultation!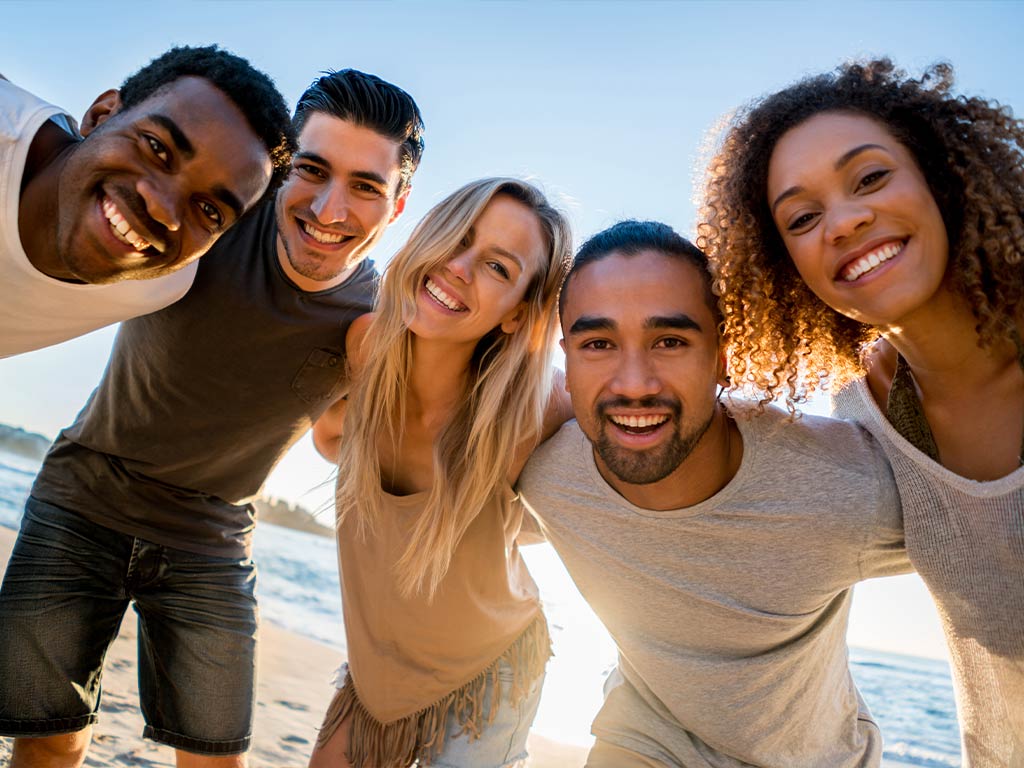 ---
Published Author
At The Podiatry Center, we strive to always offer high-quality podiatric care. Our goal is to help you get back to enjoying your life free from pain. Providing this level of care also means we take the time to educate our patients and offer resources so you can benefit from a full understanding of your condition, available treatment options, and ongoing care.
In an effort to accomplish our goal, Dr. Ross has authored two books which provide helpful information about Plantar Fasciitis and Hammer Toes. He answers some of the most commonly asked questions about these incredibly common conditions, and offers treatment options and recommendations to get you back on your feet.
Simply ask us to receive your copy of either book at your initial consultation!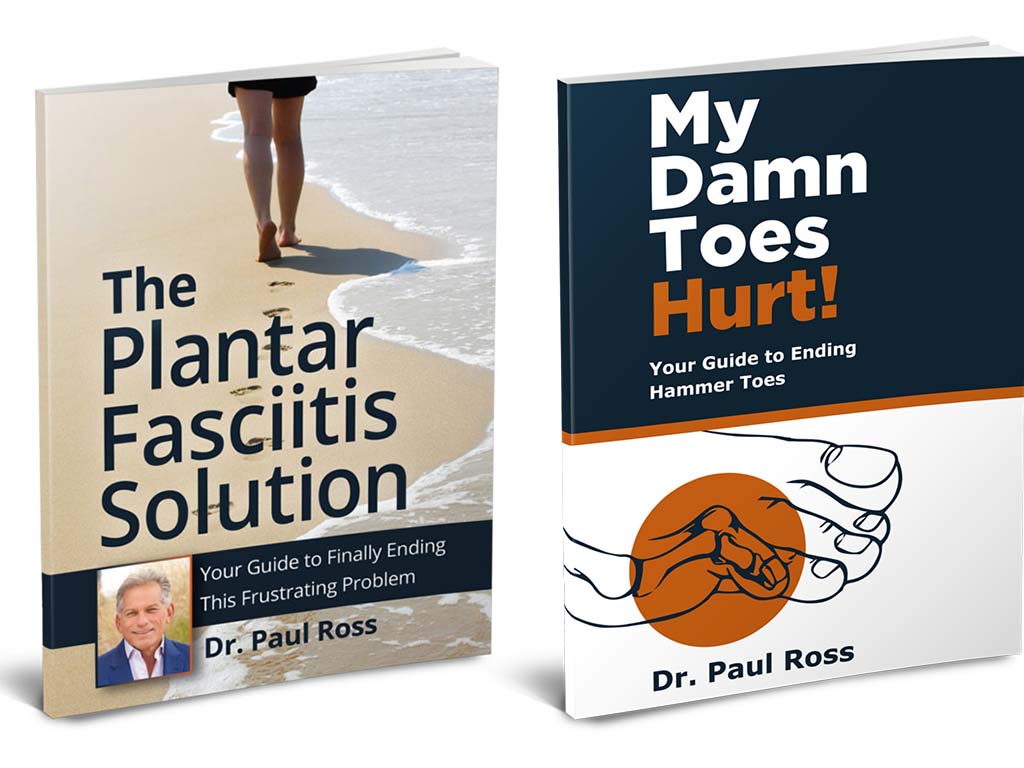 ---