Foot & Ankle Surgery
Our Award-Winning Podiatrists Can Help You Get Back on Your Feet
Foot or ankle surgery is typically recommended as a last resort, but when you need foot and ankle surgery in Bethesda, MD, and Springfield, VA, turn to our experienced podiatrists at The Podiatry Center.
Since 1980, we've diagnosed and treated thousands of patients with foot and ankle problems and conditions, and helped them get back on their feet – and back to living an active, pain-free lifestyle.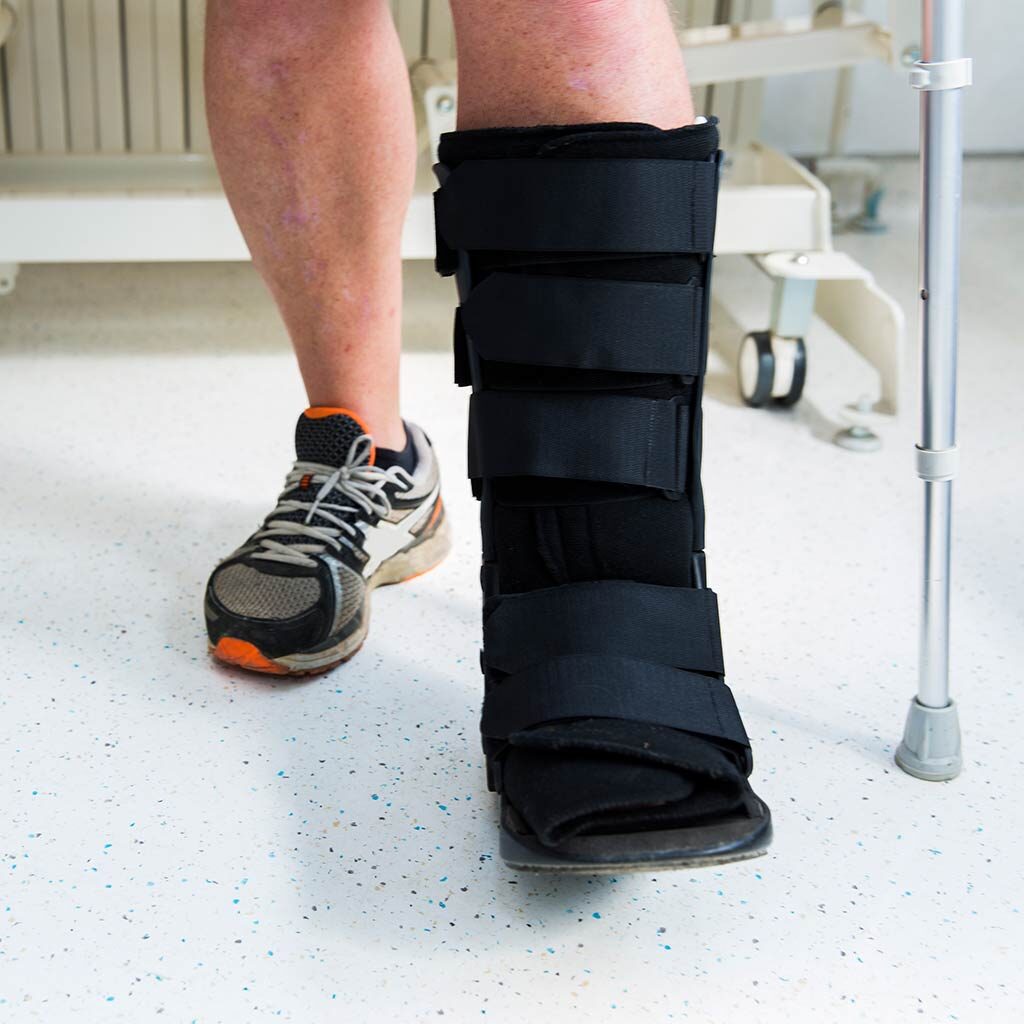 Ankle Surgery
If you've suffered an injury to your ankle and experience pain, swelling, redness, or bruising, you may have broken a bone. Our podiatrists are highly trained and experienced specialists for broken ankle surgery. During your initial examination, we can help determine whether your injury is an ankle sprain or an ankle fracture. If you injured yourself seriously and are experiencing pain, you may need surgery to correct your broken ankle.
Total Ankle Replacement
In some cases, total ankle replacement surgery may be required. Ankle replacement surgery involves replacing damaged bones or cartilage in the ankle joint. Prosthetics are used to replace the damaged parts and get your ankle back to feeling normal again. Total ankle replacement may be necessary if you have arthritis or an injury and conservative treatments haven't worked. If surgery is necessary, we can help you by performing a professional and effective procedure at your convenience.
Foot Surgery
Our podiatrists are also highly experienced in surgeries for the feet. We have performed surgeries for the following foot conditions:
Bunions
Bone spurs
Diabetic foot care
Flat feet
Feet fractures
Hammertoes
Heel pain
Heel spur
Sports injuries
Toenail fungus
Award-Winning Care
When you choose The Podiatry Center for your treatment, you can look forward to receiving the best care available. Being awarded Best of Bethesda Podiatrists by Bethesda Magazine means you can rest assured that your foot and ankle are in qualified hands, and you will be living a pain-free life again as quickly as possible.
Get Relief From Pain With Our Foot & Ankle Surgery in Bethesda, MD & Springfield, VA
To experience our 5-star-rated podiatric care, schedule your New Patient Consultation today by calling (301) 656-6055 to reach our Bethesda, MD, office or (703) 451-2977 to reach our Springfield, VA, office. You may also click here for our convenient online form. Your appointment includes the following:
Discuss Your Goals
Complete Exam & Diagnosis
Discuss Your Options
During your appointment, we will take the time to answer all your questions about our advanced treatments and technology, our flexible payment options, and anything else you may want to know about us!