Diabetic Foot Care
Comprehensive Prevention & Care
If you are diabetic, your feet require special care. Aside from trying to avoid an injury to the foot, there are ways to help prevent serious diabetic foot issues, such as Charcot foot and ulcers. The Podiatry Center offers innovative diabetic foot care in Springfield, Annandale, and Alexandria, VA, to help you avoid and treat diabetic foot issues.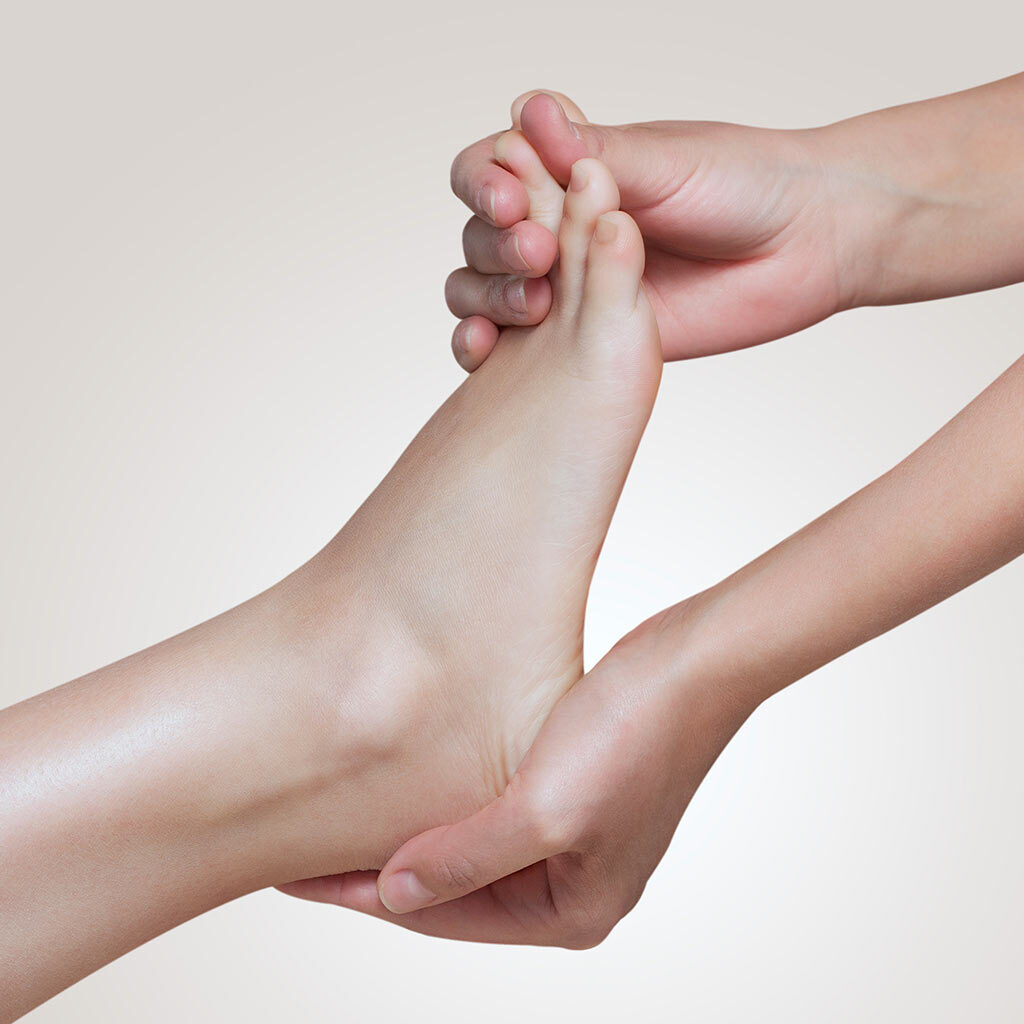 As podiatrists who specialize in diabetic foot care, we take the treatment of your diabetic feet seriously. The sooner you come to us with a concern, the sooner we can address it and help you work toward optimal foot health.
Regular Checkups Are a Must for Diabetics
In addition to seeing our podiatrist when issues arise, we highly recommend that you be seen at least four times a year. Being seen this often allows us to get to know your unique feet and spot any potential issues before they become a problem.
A podiatrist experienced in diabetic foot care will thoroughly examine your feet at each appointment, noting any changes in their condition and implementing a customized treatment plan designed specifically for your feet and circumstances. Even if you have not noticed any changes, please ensure that you are seen by our podiatrist on a regular basis. Prevention is the key to avoiding foot problems related to diabetes.
The biggest threat to the health of your feet if you have diabetes is allowing a small problem to become a big one. This is why we stress that your minor foot problem may be more serious than you might think. For many diabetics, the nerves of the feet do not function properly. This causes a loss of feeling in your feet. Because of the lack of feeling and possible poor blood flow, a common foot ailment like a cut or blister can become infected.
When to Schedule an Appointment
Schedule an appointment with us if you see or suspect any of the following foot issues:
Nail fungus
Ingrown toenails
Blisters
Sores
Ulcers
Corns
Bunions
Hammertoes
Athlete's foot
Dry, cracked skin
Cuts or scratches on the feet
Plantar warts
Charcot foot
When searching for a podiatrist to treat your feet, be sure to look for a podiatrist who specializes in the care of diabetic feet. You should only consider podiatrists who have successfully treated numerous patients with diabetes and who take the time to get to know you and your feet. If you are at all concerned about the health of your feet, or if you would like to be seen on a regular basis to keep your feet healthy, contact us to make your first appointment.
Contact Us for Experienced Diabetic Foot Care in Springfield, Annandale & Alexandria, VA, Today
To experience our 5-star-rated podiatric care, schedule your New Patient Consultation today by calling (301) 656-6055 to reach our Bethesda, MD, office or (703) 451-2977 to reach our Springfield, VA, office. You may also click here for our convenient online form. Your appointment includes the following:
Discuss Your Goals
Complete Exam & Diagnosis
Discuss Your Options
During your appointment, we will take the time to answer all your questions about our advanced treatments and technology, our flexible payment options, and anything else you may want to know about us!